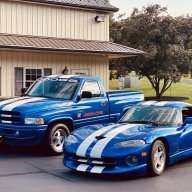 Joined

Aug 30, 2023
Posts

3
Reaction score

0
Location
Given the history and observations you presented, my first step would be to check the battery voltage...but do so after it has been off of a charger or tender at least 30 minutes. After noting that reading and with the volt meter still connected, turn on the headlights to see the effects of a load. Please report your findings.
Hello - Thank you! so i originally tried starting the car immediately after i took it off the tender. I waited a day then tried again and she started right up.
I have not checked the battery voltage yet, but i am curious so i will test that and see what happens when i turn headlights on.
Thanks!
Dave