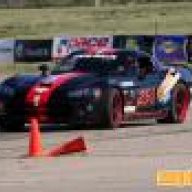 Joined

Jun 8, 2005
Posts

4,969
Reaction score

0
Location
Arrow is now ready for the release and flashing of the PCM! I have sent them all of the information you have given me and they will contact you the same way we have communicated to set up the shipping. If you have questions feel free to call the provided number.
Thanks for all your support and patience with us at Woodhouse to help with bringing this new offering from our good friends at Arrow Racing engines!
ARR-031215AA – Viper Gen IV Race Controller
You must be registered for see images
NEW Arrow Viper Gen IV Race Engine Controller Flash available
April 28, 2015 – Arrow Racing Engines announce a new Engine Control Unit flash now available for the 2008 – 2010 Gen IV Viper – PN ARR-031215AA. The new flash will be available for customers who currently have a Gen IV Mopar Viper race control module (PN P5155255AA and P5155255AB) and will be more robust to allow owners to run most typical racing modifications without limp-outs or MIL's. This flash is intended for off-road use only and will have the following changes/improvements compared to the previous Mopar off-road controller:
• Improved throttle response and feel and a more aggressive pedal map
• Misfire monitor disabled which will allow use of other engine and driveline changes without false misfire detection
• Airflow rationality monitor disabled which will allow changes to air cleaners, ducts and filters, hood scoop and other inlet side modifications without limp-out
• Knock detection disabled to prevent false ****** and enrichment due to solid engine mounts and/or other driveline changes
• Temperature rationality disabled to prevent MIL's due to changes to the cooling system, oil cooler or oiling system
• Leak detection system disabled to allow use of fuel cells without LDP MIL's
• Rev limit increased to 6600 rpm for track use
• More aggressive exhaust note on deceleration (i.e. popping)
The re-flash of the existing controller means no further action by the owner would be required such as VIN programming, mileage or re-learns. Several fault codes will be set due to the re-flash and will require the owner to clear the faults (although the faults will clear after a number of trips on their own) at an authorized dealer or service center. Cost of the re-flash is $295 which includes shipping and handling.
Owners who wish to purchase the new flash can contact their performance dealer or Arrow Racing Engines. More information is available at
www.arrowracingengines.com
Not legal for use on pollution-controlled vehicles, or vehicles registered for highway use. Installing this kit for use in certified on-highway vehicles is illegal and constitutes a violation of the Clean Air Act subjecting the installer to a civil penalty of not more than $25,000.
Requires min 93 octane fuel.
MOPAR Recommends professional installation by an ASE certified technician. Specialized removal and installation tools may be required including use of an appropriate Scan tool to set up the Powertrain Control Module.
For technical assistance regarding this product, please contact Arrow Racing Engines (248) 852-51515 or email
[email protected]
NO PARTS WARRANTY – "AS IS"
Arrow Racing Engines parts are sold "as is" unless otherwise noted. This means that parts sold by Arrow Racing Engines carry no warranty whatsoever. Implied warranties, such as warranties of merchantability, are excluded. (An implied warranty of merchantability means that the part is reasonably fit for the general purpose for which it was sold). The entire risk as to quality and performance of such parts is with the buyer.
INSTALLTION INSTRUCTIONS:
To avoid possible voltage spike damage to the PCM, ignition key must be off, and negative battery cable must be disconnected before unplugging PCM connectors.
1. Disconnect and isolate negative battery cable at battery
(Fig. 2).
You must be registered for see images
2. Remove mounting bolts (4), cover (3) and PCM (2) from left side inner fender support (1). Fig 3.
3. Disconnect electrical connectors (5) from PCM (2).
Fig. 3.
Figure 3
BUILD SEQUENCE:
1. Install electrical connectors (5) to PCM (2). Fig 3.
2. Install the MOPAR 8.4L Powertrain Control Module upgrade
(2) to left side inner fender support (1). Fig 3.
3. Install cover (3) and mounting bolts (4). Tighten bolts to 7
N·m (62 in. lbs.). Fig 3.
4. Connect negative battery cable. Tighten to 10 N·m (90 in. lbs.).
Last edited: