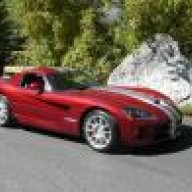 Joined

Feb 8, 2013
Posts

144
Reaction score

2
Labor Day weekend * RPM MUSCLE CARS / FESTIVAL OF WHEELS IV
Disney World *Coronado Springs Resort * Orlando, Fl.
Viper owners-come one, come all ! You have a wonderful opportunity to show your Viper at the convention center of Disney's Coronado Springs Resort for the Labor Day Weekend, Aug 31-Sept.2 They are going to have awards for all 5 generations –that's right – Gen I through Gen V, including best overall, 1st and 2nd place. You'll have a hard time saying no to the unbelievably low rate at this same hotel for $99.00 per night ( for all Viper owners, friends, guests ) which includes 2 free passes after 4PM to a Disney theme park. Please be sure to book your room before the deadline of this Friday, Aug.9th Cancellation policy is 5 days prior to date of arrival. You can use your theme park passes that same weekend, or you can use it through Dec. 31st . AND there are no blackout dates!
There are two ways to enter:
1) The Viper Lair is inside the convention center, ahhhh, in the air conditioning and the cost is $65.00. It is required to put your car inside on Friday night and it must stay there until Sunday at about 1:00. Remember that Disney offers complimentary transportation anywhere on Disney properties, so you don't need your car to get around.
2) You may register as an outdoor entry for $55.00, and you can drive your car out after the show on Saturday. Indoor and outdoor Vipers are judged collectively together.
• If you do not want to show your car, but would like to drive your Viper to the car show, you will register as Class 111, display (non-judged, no entry fee). You will have a special parking area dedicated to Vipers only. Admission to the show is free. Please note that you are still eligible for the hotel rate even if you are not entering your car at the car show.
• Deadline to enter your car is August 19 Register at
www.premiumcarshows.com
• Hotel reservations ,call 407.939.4686 Monday through Saturday 8:30 -5:30 Code G0605618A or online
http://disneyurl.com/MickyardDreamcarsRPM
Book now! The hotel block expires Fri., Aug.9th
• Email any questions to
[email protected]
,
[email protected]
, or
[email protected]
We hope to plan a dinner out together for all the Viper folks on Friday night ( contact Cathy Smiley
[email protected]
about details ), but there are also
ala carte event
s happening, such as:
1. Friday night BBQ buffet
$42.00 each
2. Saturday night Epcot fireworks and dessert
$34.00 each
. Note; you will have to use your pass for this unless you already have Disney tickets/passes.
3. Sunday awards banquet
$50.00 each
Please contact Cathy Smiley, the Viper Club President for Central/North Florida if you have questions about dinner Friday night . Cathy's email is
[email protected]
and her cell is 863.660.8326
Here is the attachment for the Viper Lair.
You must be registered for see images attach