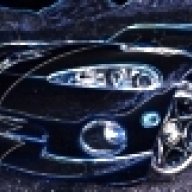 Former VCA National President
VCA Officer
Joined

May 25, 1998
Posts

3,150
Reaction score

0
Location
Hi Andrew,

First question I have is "what gear are you in @ 75 mph?"

I presume you are at 75 on the 101? If you are running high rpm the car will heat up here on a hot, humid day. It should not be running that hot if you're running down the freeway in 5th or 6th gear.

We were out last Sat for a drive through Fountain Hills and up the Rio Verde Hill and the temp needle didn't get past the first mark right of center. How many miles on the rebuild? That may be a factor in the temp. Fan coming on high speed with the A/C on? Does idling with the A/C on turn on the high speed fan and lower the temp?