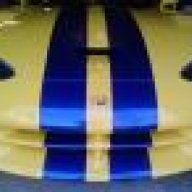 VCA Venom Member
Venom Member
Joined

Oct 2, 2000
Posts

8,206
Reaction score

60
Location
Hello, All:

IN/KY VCA President Jim Robertson and his Officers & Board
Members proudly announce a major upgrade in this year's visit to the
Indianapolis Motor Speedway's Opening Day on Saturday, May 12,
2012.

As noted before in our "teaser posts", this is a "sweet
deal"...make that a "SUITE deal"...since we will be based in (and have lunch in)
a Speedway suite overlooking the Pits!!
The package will include
admission to the IMS grounds, VIP parking close by, PIT PASSES, and a light meal
of hot dogs or hamburgers, as well as coleslaw, brownies, and soft drinks (The
IMS controls all food). One can also roam the grounds and visit the historic
automobile displays planned for that day. Anyone wishing to enter the Museum
will need to pay at the Museum door. This suite will provide a roof over our
heads, air conditioning, shelter from sun or rain...and restrooms. Provisions
have also been made to assure the safety of our Vipers while at the track.

The IN/KY VCA is extending an invitation to our fellow VCA Members
in the other Regions to participate in this event...as was mentioned by
President Robertson at the National Officer & Presidents' meeting in January
2012.

EACH PERSON will need to pay $75.00 each IN ADVANCE to the IN/KY
Club Treasurer so that a single check can be paid to the suite owner at no
profit to our Club. The Club will merely be facilitating the payments for our
Regional friends.

ALL entry tickets, passes, parking permits, etc. will be
distributed the day of the event at a single assembly point on Indy's Northwest
side just before we depart for the IMS.

There are no refunds for "no-shows"...and this event will take
place rain or shine.

Needless to say, this has been a complex deal to put together...but
well worth the effort as the IN/KY VCA Officers feel that it will be a great
event for our Regional Members and guests.
If YOU wish to join us, PLEASE RSVP (via e-mail ONLY)
to:
[email protected]

And PLEASE reply ASAP..."you snooze, you lose" !!!

Members are able to add guests at $75.00 per person until we reach
a TOTAL capacity of 80 people in the suite. Once we reach 80 attendees, we CAN
arrange to "overflow" into an adjacent suite if needed. MORE
details will be provided to those who RSVP via e-mail as
outlined.
If you have questions or need help...contact ME !!!
Steve Fess, Membership Coordinator, VCA IN/KY Region, Inc.
[email protected]
[EMAIL="

[email protected]

"]

com
[/EMAIL]