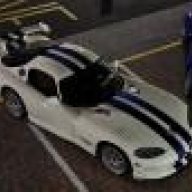 VCA Venom Member
Venom Member
Joined

Feb 26, 2002
Posts

5,293
Reaction score

61
Location
Hey guys, I know ive been a little slack with my NoV CL lists lately,
the reason being is that I had ALOT of drama this month, including
(but certainly not limited too) a rushed flight out to Little Rock to
pick up my newest acquisition: a 2006 Ram SRT...
I had a little adventure - picked her up in Little Rock, drove her up
to New Madrid to visit the earthquake museum, then down through
Kentucky into Nashville... Where she ate 5th, 6th and Reverse.
Managed to limp her home via the Tail of the Dragon - surprisingly
averaging 20mpg before the trans blew - 14mpg after.
A lot of first for me; first time on CST, first time seeing the Mississippi,
first time seeing an Armadillo crossing a road, and first time running
Deals Gap.
Anyway, currently working 6 day weeks, but im hoping to be back in the
game by mid-October. Im going to try real hard to get another NoV up
this weekend. Hope everyone is doing good - ill keep you posted!
You must be registered for see images attach