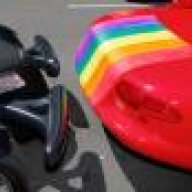 Joined

Nov 4, 2003
Posts

2,305
Reaction score

0
Location
Ultimate Viper Party and Auction April 27th, 2013

Sorry for the poor quality. I, as well as many others were running around setting up.

I'm sure Mopar Boy will post some of his high quality pictures from the set-up,
Tech Session with Mark Trostle, the party,
and the after party, in a day or two.

​
SETTING UP


You must be registered for see images attach





You must be registered for see images attach



Bob Bierman's (01sapphirebob) Gen 2 and Rich and Jenn Kautz's Gen 2


You must be registered for see images attach



Joe Furlon's '10 ACR Roadster - Original owner was Sylvester Stallone


You must be registered for see images attach





You must be registered for see images attach



Gen V courtesy of John Gastman of Roanoke Chrysler


You must be registered for see images





You must be registered for see images attach



John Croyle's Gen 3


You must be registered for see images attach



SRT8 Charger courtesy of Crown Chrysler and Fiat Abarth Cabriolet courtesy of Bob And Chuck Eddy Fiat


You must be registered for see images





You must be registered for see images attach
Last edited: