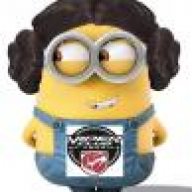 VCA Member-Director MW Zone & Great Lakes Region
Venom Member
Joined

Oct 29, 2014
Posts

127
Reaction score

16
In commemoration of "30 years of Viper" …..
Viper Club of America's 2022 Membership Pack
will include collectible Viper Generation Poker Chips, storage pouch, collectable embroidered Patch and Membership badge. Click on the below pics for more information!
What one? To join the VCA or renew your VCA Membership….please click on the "join or renew link" at the top of the forum or click here….
All Viper Owners, Viper Truck Owners present, past and future (enthusiasts) are welcome to join the Viper Club of America. Viper ownership is NOT required to join the VCA, just your passion and support for the iconic Dodge Viper!!!!!
Questions?
[email protected]
or call Janey at VCA HQ
1-800-677-4321
$75.00 Annually - Venom Membership Pack -
(Photo #1)
1 Collectable Embroidered Patch
5 Viper Generation Poker Chips
(Logo and Production Dates on back of each chip)
1 Storage Pouch
Venom Membership Badge
$50.00 Annually - Standard Membership Pack -
(Photo #3)
1 Collectable Embroidered Patch
3 Viper Generation Poker Chips
(Logo and Production Dates on back of each chip)
1 Chip Storage Pouch
Standard Membership Badge
Last edited: