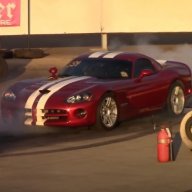 Joined

Dec 29, 2011
Posts

1,039
Reaction score

138
Location
DISCLAIMERS
This is
NOT
a performance upgrade. I did this modification for three reasons:
1. Cosmetics - I think the metal throttle bodies look better, especially if you already have a Gen 5 intake manifold
2. Durability - the plastic throttle bodies never really let me down, but I've never liked them. They just look and feel cheap. I also had an incident a couple years ago where one of the blades stuck open briefly while coming to a stop, sending the car into limp mode. The only thing I could come up with was that it was caused by over tightening the hose clamp that holds the intake tube to the throttle body. I loosened the clamp a bit, and never had it happen again.
3. Just to say that I did - it was a fun challenge
This also requires a few specialty tools that most will likely not have easy access to:
1. (Mandatory) A good crimper that makes the proper crimps for the harness (not hard to source though)
2. (Mandatory) The ability to do a throttle relearn (covered with HPTuners software for me)
3. (Optional) The ability to flash the updated throttle body calibration that goes along with these (also covered by HPTuners)
Thankfully, I had all of this stuff covered, so I could do everything from the comfort of my own garage; no trip to the dealership required. For most, the throttle relearn can only be done at a dealership with a competent Viper tech. An updated calibration without HPTuners could likely only be handled by Arrow/Prefix, but I ultimately found this to be unnecessary.
Enough of that...if you are still interested in how to do this, read on.
First, the finished product:
You must be registered for see images attach
Compared to what was there (old pic, but you get the idea):
You must be registered for see images attach
I hate those oil snail trails soooooo much.