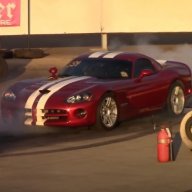 Joined

Dec 29, 2011
Posts

1,038
Reaction score

135
Location
Introduction​
Better late than never?
I'm admittedly about 10 years late to this party, maybe more. People have been installing Double DIN aftermarket head units in Gen 3 and 4 Vipers for many, many years. There are plenty of threads out there on this topic, most of which I perused while I was trying to figure out how to do this.
There are other, less invasive ways to go about this, including some direct fit options from Ebay and the like if you are willing to try your luck at sampling the latest electronics from the Far East, there are some not-so-direct fit options of that ilk, or you can just slap a tablet (of sorts) on your dash and call it a day: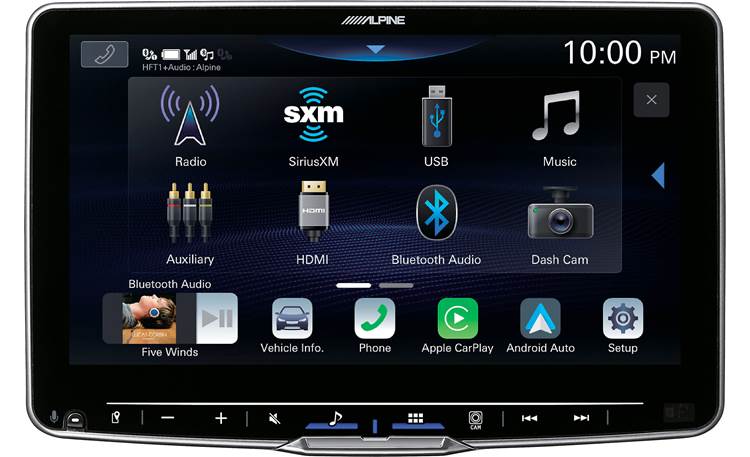 Digital multimedia receiver — a 9" touchscreen that fits in a DIN dash opening (does not play discs)

www.crutchfield.com
Every single option for doing this has some sort of drawback, whether it be questionable electronics (Ebay units), less-than-ideal mounting (Alpine Halo9), or having to hack away at the magnesium dash support structure to make it fit (full size, full-depth double DIN).
My goals for this install were:
1. Install a double DIN with an install that looks as OEM as possible
2. Gain Android Auto and Apple CarPlay functionality
3. Gain the advantage of a bigger screen to display the backup camera I installed last year
4. NOT HAVE TO CUT INTO THE METAL DASH SUPPORT STRUCTURE
The last one is what has kept me from doing this for so many years. I'm not opposed to cutting stuff, but I like to keep things as non-invasive as possible, and cutting away at the dash support structure is just too much IMO. Don't get me wrong, I did end up having to enlarge the dash opening, but all of the cutting I did was plastic, not metal.
The biggest issue I had when researching this was the lack of details as to how to make a double DIN work in place of the wonky-shaped 1.5 DIN stock unit straight out of the Chrysler minivan parts bin. There are some good write-ups out there, but I felt like they were missing a few critical steps that I knew I would have to fill in myself. Some of that is by design; mounting solutions and cutout dimensions are going to vary depending on the head unit chosen. The intent of this thread is to show you a slightly less invasive option for doing this, and include a lot of pictures along the way that will hopefully help you gauge whether or not this is something you want to tackle yourself.
Please keep in mind that the following information is
a
way to do this, but it is most certainly not
the
way. In my opinion, any way that works is the correct way. As long as you are happy with the final result, that is all that matters. I'd consider myself to have average mechanical ability, and below-average fabrication skills. I'm sure there are better ways to do some things. That will be readily apparent in the posts to come.
I'm going to break this down into sections that I'll populate with a few words and lots of pictures as I have the time/energy:
Section 1: The Head Unit
Section 2: Head Unit Mounting Brackets
Section 3: Enlarging the Dash Opening
Section 4: Cutting/Filling/Shaping the Dash Bezel
Section 5: Finishing Options for the Dash Bezel
Section 6: Tools That Helped
But first, the before and after pictures:
Before:
You must be registered for see images attach
After:
You must be registered for see images attach