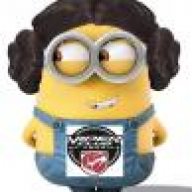 VCA Member-Director MW Zone & Great Lakes Region
Venom Member
Joined

Oct 29, 2014
Posts

127
Reaction score

16
How One Company Built the Viper Targa Dodge Wouldn't
Yes, the Viper Targa is real.
BY
BRIAN SILVESTRO
MAY 8, 2018
You must be registered for see images attach
PREFIX
Back when the Viper was first revealed in 1991, it made is debut as a targa top convertible. It wasn't until 1996 that a gorgeous coupe, the GTS, appeared. When the Viper underwent a heavy redesign in 2002, the convertible version once again hit dealerships first, with a coupe following in 2005.
The fifth-generation Viper debuted in 2012
, but only as a coupe. Immediately, traditional Viper fans began wondering when a convertible or targa version would be released. There had to be one, right? The Viper always had an open air option. Five years later, Viper production
permanently ceased
and no factory convertible was ever introduced. But there was one company willing to create cars for people who wanted the new Viper experience without a roof over their heads.
That company?
Prefix
. You're probably already familiar with its work crafting prototypes, concepts, and one-offs for major car brands. Things like the
W-15 Workhorse Electric truck concept
and the
gullwing-door Lincoln Navigator concept
were constructed by the Michigan-based company. It was also one of the biggest sponsors for the Viper's crowdfunded attempt
at breaking the Nurburgring lap record
. Prefix was responsible for painting all new Viper body panels before they were shipped to the assembly plant until the Viper ended production in 2017.
The lack of a factory open-air variant seemed to nag at the people at Prefix. If Dodge wouldn't create a roofless Viper itself, then Prefix would do it. The company built two versions: The "Medusa" convertible and one-piece Targa.
You must be registered for see images attach
The Medusa made headlines back when it was new, sporting a manual-folding soft top and some shockingly factory looks. But the (much cooler-looking, in my opinion) Targa version somehow slid right under the collective radar of the car world.
One look at a Prefix Viper Targa and you'd think it was straight off the assembly line. As you can see from the photos below, the conversion is a heavily involved process in which Prefix removes many of the body panels and interior for the best access. Jhan Dolphin, head of marketing at Prefix, told us this is done to make sure nothing's damaged mid-conversion.
You must be registered for see images attach
The stock roof is removed, and replaced with a new carbon fiber piece that could be customized to the buyer's liking, with options for features like matching stripes or exposed carbon. After the new interior headliner panels are bonded to the outer roof skin, the associated weather seals and latches are put in place to make removing the top a seamless experience.
You must be registered for see images attach
You must be registered for see images attach
The piece even fits in the trunk when not in use. Wind buffeting is virtually non-existent, and because the fifth-gen Viper was designed to have a convertible version from the start, structural rigidity remains strong. Pricing for the Targa was reasonable too, with conversions averaging around $12,000-$15,000 depending on what the customer wanted. You might not think that price is cheap, but the Medusa full-convertible conversion was $35,000. That kind of puts it in perspective.
You must be registered for see images attach
Dolphin told Road & Track his company no longer offers the Viper Targa because of parts availability. The securing latches, seals, and weather stripping pieces used to create the targa top piece and all the associated trim were discontinued, and the cost of developing the pieces in-house couldn't be justified.
Dolphin says that around 25-30 examples of the Viper Targa were built before parts ran out, and at least two of the conversions were on the ******** Viper ACR. Prefix still gets lots of requests from people to build Viper Targas, but Dolphin has to turn them away. While it's a tragedy the Viper Targa will remain an obscure rarity, it's still cool to see that one company was willing to do what Dodge wouldn't.
Article, more pics and video at
https://www.roadandtrack.com/car-cu...-targa-conversion-prefix/?src=socialflowFBRAT