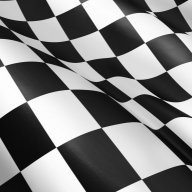 Joined

Aug 30, 2022
Posts

1
Reaction score

1
Location
Hi Everyone...I'm Dave. I'm just south of Charlotte, NC. Hopeful you might indulge a few newb questions.
Some quick backstory. I'll admit straight away, Corvettes have always been my first love (hopefully you didn't just stop reading. hehe). Been lucky enough to have owned four of them, including my current, a 2017 C7 GSCE. Always manual trans...never owned an Automatic anything. That said, I've long admired Vipers as well and owning one has been on the bucket list. With C8's still being all but unobtanium, I've been thinking that now might be a good time to add a Viper to the garage to play with for a little while. (This would be a third vehicle for me, actually. Daily is a 2018 JL Rubicon)
I've been watching the various sites like AutoTrader, Cars.com, etc. for several months trying to get a feel for what's out there. I prefer a Coupe over a roadster, and it seems like the Gen3 is around my wheelhouse for what I'm comfortable $$$-wise. Early on, I was enamored with a VOI9, white w/ blue stripes, for sale in the area, but it sold before I got really serious. I love the classic Viper blue w/ white stripes of the 06 Launch Edition. Seems when they pop up, they seem to start in the low 80's and work up from there, include one that has popped up that I'm considering looking at. I guess that is question one...am I insane for considering a Gen3 in the $80k range, or does that seem appropriate in the post-Covid world for the Gen 3 Viper market moving forward?
Seems like Vipers are fairly reliable for a high-performance car, or am I off-base in thinking that? Hate to say it, but having mostly bought new or 1-2 year old used cars in my time, save for a 1981 Corvette I had for a few years...I feel woefully unprepared for looking at one of these cars condition-wise. Any fast tips for problem areas to look for in a Gen3 (or Gen4) Viper? I've bought cars over long distance before, but never gone the route of having an inspection done, so not sure the best way to go about having one done. Or the etiquette for requesting if a long-distance dealer will allow one for that matter? Out of curiosity... any of you Viper experts in Ohio with any thoughts/recommendations in the Cleveland area?
Lastly...probably the obvious one...I've never driven a Viper. Heck, I've only once ever sat it one. I've read the "
Keeping Viper Owners Safe
" thread on the board here, which was very helpful. I've driven a lot of fast cars over the years. I've been through the Corvette School @ Spring Mountain, and driven some other supercars on the track via exotic car driving experiences, but I have no delusions as to how much of that translates to the power of the Viper. I wouldn't say I'm scared off by a Viper, but at the same time, I don't want to embarrass myself (or worse) and be "that guy" the first chance I get to drive one...if a dealer will even let me test drive one. I've always been a fairly docile driver on the streets no matter what I'm driving, so I'm hopeful that could translate to safe Viper driving, but just not sure what to expect from the legends of Vipers "trying to **** you" lol. Didn't think twice about buying new Corvettes w/o driving, but I have a hard time thinking about paying $80k+ for something this different w/o at least trying one first.
So...if you read this far...thanks! I'd love any wisdom y'all feel like tossing my way, or direct me to any similar posts for reading if you'd rather.