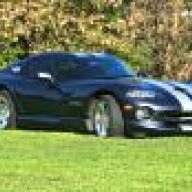 Joined

Jul 20, 2010
Posts

418
Reaction score

0
Location
Snakes on the Mountain – Sat June 15, 11 to 4 – Lehighton PA
You must be registered for see images
You must be registered for see images
Snakes on the Mountain is an entirely new event for 2013. Its rich history spans over 17 years Titled as "Cobras at Blockers" and "Snakes Alive" at the Motorcycle Dealership, and a great run of cars, people, and fun. For 2013 an entirely new format is being used, as the event has been moved to a private site in Lehighton PA with a spectacular view and layout. As a result, we just cannot invite everybody; you have to RSVP to get entrance and the actual location, as it's a private home. The event is open to all Shelby Vehicles, all Vipers, all Cobras, and Hi-Perf Fords. The information to RSVP is below.
Once you RSVP, your admission will let you onto the beautiful grounds, park with your group of cars, see the private collection, and enjoy a relaxing afternoon surrounded by great friends and the meanest motorized snakes ever produced.
We've also returned the focus to an inter-club event, so your membership to either club is more important than ever. Current members of the Viper Club, Lehigh Valley SAAC, or SAAC will attend as paid club members, and guests with their cars from our Shelby and Viper world will be asked for a $10 donation to help our clubs cover the costs of putting on the event.
RSVP ONLY!
Must RSVP by June 8, 2013.
To RSVP and for more information, please contact:
Dan Reiter – Lehigh Valley SAAC -
[email protected]
Mike Kuchavik – Viper Club -
[email protected]