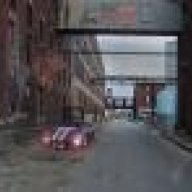 Joined

Jun 4, 2001
Posts

10,314
Reaction score

0
Location
Here it is everyone! Let me preface this by saying that our 2 sponsors, Jason Heffner of Heffner's Performance and JonB of PartsRack has really stepped up. I am hoping to hear back from others that I am trying to convince to sponsor the event, but Jason Heffner is back to provide a Dyno Day on the 7th of December. Lunch will be provided (again by Heffner's Performance) and Jason said he would donate all proceeds to the Central & N. Florida club for this Event! This is wounderfull and I hope we can get
MAX
participation! If only to see Jason's Performance shop. When I was there last month, there were way too many lambos! Let's bring the Viper count up!


JonB has done it again(as he ALWAYS DOES) and GENEROUSLY DONATED a set of BFG DRs(or the equivalent). I want everyone to express their appreciation to JonB for all his efforts and support!

The Stret Tire day is tentatively set for Saturday and is Vipers only (registration thru John Canal). There will be other cars there(we are piggybacking another event), but we should have 20-30 slots available. First in get to do the STSO event, so REGISTER NOW! We will have all day to run and as of now, they are willing to let us run our Street Tire Shootout seperately. And the bonus is we can do practice runs all day too.
For the main event(9 of December), payouts are possible based on Sponsorship and Participation. If you want to pay with Paypal, you still must get your registration form to John Canal for it to be valid, so send it to him after you pay(and don't forget to add an extra $5 for the paypal fees). When he hit's 30, the Street tire day will be closed unless somebody drops out.
I am sure I missed something and I will be updating the Flyer and post as things change, so please bear with us. Here is the main flyer:

And here is the registration form:

And a Huge thanks to Joseph Dell for helping me get the flyers together! Thanks Bro