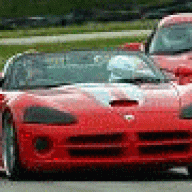 Joined

Apr 15, 2006
Posts

689
Reaction score

0
Location
It's Here! Fall
Cruise - October 4-5! (Note the Date Change from Oct 5-6)
Update: Cruise registration was been swift, thank you all for responding so quickly. I will say right now that we will have a limit on this cruise - 55-60 people - do to certain (and key) tours. So please get your registration in as I sense we'll be somewhere near that number.
Also, there are restrictions and safety requirements for the Caterpillar factories. PLEASE read them so you are aware. You can view them by going to the cruise section of our website and clicking the link at the very bottom of the cruise information:
http://www.illinoisvipers.com/pit/cruises_eventinfo.html
.
As a brief highlight, Caterpillar says that visitors must be 12 or older, we can't wear rings, no shorts, fully enclosed shoes, no cameras/phones, and no bags/purses. This will be interesting tour as we do seem to enjoy these types of backdoor tours, but they come with lots of safety requirements we need to meet.
Below is the original cruise announcement/info. You have 2 more weeks to register. All pieces are in place! Let's enjoy the last hurrah for the year!
--------------------------
This is going to be another cruise with some special not-so-common stops. It's a short 2-Day cruise and it's packed with stuff to do. Anchored by several behind the scenes looks at Caterpillar, it's a great way to end the year! (We've changed the date of the cruise so that it runs Friday-Saturday due to some of the tours only happening on Friday.)
This cruise will start in Bolingbrook on Friday morning. From there we'll be heading to the Wheels-of-Time, a museum collection of cars and nostalgia. This will be a quick stop as we head to Peoria. We'll have a great lunch and then head off to the Caterpillar assembly plant! We'll have a great behind the scenes tour thanks to our club connections! We then head off to a river boat cruise! We'll then end the evening with dinner and drinks and rest up for Day 2. The next day will start with a tour of Rob Buckman's Studio (make sure you call him Bucky!). We'll then go to a different caterpillar location to see a tour of their transmission plant! From there we do lunch at a special place on the river. After lunch we will hit the newly opened Caterpillar visitors center - and for those who don't know what this is, it'll surprise you. We'll then hit the museum next door before we end our day.
It's going to be a fun time. All the registration/details are written up and attached in this email. If you can't open it, just visit the website for the full write up and registration form:
http://www.illinoisvipers.com/pit/cr...eventinfo.html
.
Members need to fill out the registration and get it back to us by September 28th. Also, you need to make hotel reservations for Friday night at the Hampton Inn.
Hey, this is the LAST cruise of the season AND the last event of the season!! Be there to have one more final ride in the Viper and say bye to all our friends until next year!
See you there!