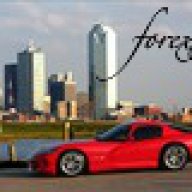 Joined

Apr 28, 2010
Posts

173
Reaction score

0
Location
On March 5th I headed west toward El Paso, TX for the start of yet another rally. This time I participated in the Dustball Rally 1000: El Paso - Los Angeles with a smaller group than last time (around 8-9 teams). The first day we ended up in Tucson, AZ after a lot of back roads and highways full of scenic views. The second day our route covered desert, mountains, and city lights. All the teams made it to the hotel in Los Angeles just fine. Well, all the teams EXCEPT me.
On Friday the 7th, about 20 miles away from the hotel/finish point my '99 ACR decided to give me the middle finger and completely died on me while moving at highway speeds. I knew I hadn't ran out of gas as I had just pumped a few miles back so my copilot and I tried troubleshooting on the side of I-10 as LA rush-hour was coming to an end. After being unsuccessful I called AAA to send a tow truck, and at that exact moment a name came to mind: Todd @ A&C.
I knew I had the shop number so I was going to call and leave a voicemail, which would have been heard on Monday morning as they usually don't open weekends. I don't know why or how but I had Todd's personal number stored in my contacts so I decided to text him (way past business hours on a Friday evening) and told him what had happened. He responded almost immediately!
Even though he probably had better things to do than to work on a complete stranger's car that weekend, he told me he would make room for the car at his shop and get it up and running for me to return to TX ASAP. After some back and forth texting and a few phone calls, I towed the car from LA to his shop in Murrieta (about 60 miles) Saturday the 8th. He was there when we arrived and wasted no time trying to diagnose the problem. After about an hour of no luck, he told us he'd dig into it Monday and call back with what he found. Well, 10 minutes after we left his shop he gives me a call...
"Miguel, I figured it out... A relay went bad so I switched it with one from another car to see what it would do. Started right up!"
He could of gone home, gone fishing, whatever!... But his persistence and dedication to doing things right led him to finding my car's issue that moment. I decided to leave my car with him for something else I had not planned: a tune.
Todd noticed my car was running **** while being N/A and I explained that ever since I had purchased the car, it had never ran "just right." This caught his attention and he said, "Let me take a look at your tune, if that's ok. I think I can fix that." I explained a slight detonation I had always had and the gremlins that it had.
Monday and Tuesday he updated me constantly as he tuned. He told me about way more stuff than my brain could comprehend, but you can tell this man knows what he's doing just from listening to him. He tuned on the dyno first to see what the car acted like and after getting some good readings and cleaning up the tables he went on to the streetabilty tuning. He did his thing on the street tune and told me the things he had changed. It was all fine and dandy but I had no idea how the car would feel.
Well, after my first drive here's what I messaged him:
"If it wasn't for the blue hood I'd honestly think I was driving another car. Holy ****, Todd! Best $ I've spent on this car. Thank you so much"
The detonation is now non-existent, the car feels so much faster and stronger, and the low speed/drivability is so civil you'd never think you were in a 542 stroker.
I can't recommend this man and his work enough! If you need ANYTHING done to your Viper, he is definitely the go-to guy. Now I see why some ship their cars cross country to him. I guess I was lucky enough mine broke down so close to him

Cliff notes: Todd is a badass!
And a few pics. from the rally - - -
1- My friend's G8 dressep up like a cop car
You must be registered for see images attach
2- Team out of SoCal, '69 Camaro with a 383 stroker
You must be registered for see images attach
3- Me on the side of the road... fun
You must be registered for see images attach
4- Some of the goodies at A&C
You must be registered for see images attach
5- Driving back home, somewhere near Flagstaff, AZ at 6,000 ft of elevation
You must be registered for see images attach
6- Pit stop in Albuquerque, NM in front of Walter White's house. Any Breaking Bad fans?? This was probably the highlight of my trip back
You must be registered for see images attach