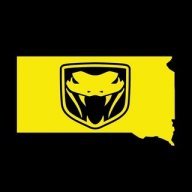 Joined

Dec 21, 2020
Posts

21
Reaction score

1
Location
I have a 2010 Dodge Viper SRT-10 in Race Yellow with Viper Black Dual Wide / Tapered Racing Stripes. It was a canadian-market car that spent most of it's life in Toronto, and now I'm it's 3rd owner. In the last 2 years, I've spent a good amount of time researching online to find if there are any other 2010 models just like this one. I've searched through everything online, in Facebook groups, these forums, and have not seen any others!
In the production numbers available, it shows there were only 5 made that year in this color combo.
I have found a couple others online - one with an aero package, and one as an ACR (Woodhouse).
There was one pictured in an article by Autoweek in 2010, I've been trying to see if it is mine that was part of that review!
(Article:
https://www.autoweek.com/drives/a1997531/2010-dodge-viper-srt10-roadster-what-i-drove-last-night/
)
If you have one, or know anyone that has another 2010 in Race Yellow with Black Stripes, lmk!