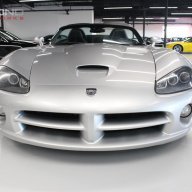 Joined

Feb 18, 2018
Posts

9
Reaction score

0
Location
Hi ev1! Glad to be part of the group.
2 things.
1-im taking my 2004 conv Viper for her Airbag Recall. Anything i should know b4 taking it?

2- i tried the higher octane fuel. 98. I usually put 95... after 98, when i turn on the car, the entire bonnet shakes madly. It shakes less after giving it a few mins...

Its a low mil. 31k miles car... i filled her up with 95 the last time. Hope things go bk to normal. Maybe its the fuel, maybe its something else. Plz help...

Also, i drive her once a month only. Kept in my garage most of the time.

Looking forward to ur replies. cheeeeeers!!!