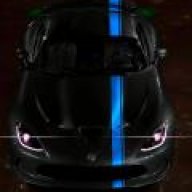 VCA Venom Member
Venom Member
Joined

Jan 3, 2012
Posts

346
Reaction score

3
You must be registered for see images attach
You must be registered for see images attach
You must be registered for see images attach
You must be registered for see images attach
VIPER DAYS 2.0
Learn how to handle your Viper in a safe and friendly environment. Join us for Viper Days 2.0, an introduction to Viper and high-performance car driving at the newly expanded track at PITT Race, Oct. 15 & 16. After a wildly successful weekend at VIR in June, NARRA is bringing back the legendary Skip Thomas, creator of Viper Days, the original Viper High Performance Driving School. This event is held the two days before finals for the NARRA GT and TT racing series. Those who feel confident and have gained enough experience during Viper Days, can opt to stay and register for the NARRA Time Trial group on Saturday and Sunday. PITT race is a fun, safe, and scenic track with awesome facilities. Experience the newly repaved track, situated 40 minutes outside of Pittsburgh. A special price at the nearby Marriott of $99.95 a night is available for Viper Days participants.
PROFESSIONAL INSTRUCTION
The formula has been proven by years of successful students turning into experienced defensive drivers and racers. There's classroom training on the basics of car control and how to develop your high performance driving skills. The classes are taught by Skip Thomas himself. Then, you'll go on-track following a professional driver, so that you can hone your skills and learn the proper line through the corners. It's all mixed with the friendship and camaraderie of fellow drivers.
Safe distances will be maintained between cars to keep you and your car safe. In-between your track sessions, you'll debrief and discuss your experience with Skip Thomas and other racing professionals, who will provide feedback on your technique.
CALLING ALL VIPERS AND SPORTSCARS
This driving school is special because you're surrounded by so many Vipers and high-performance car owners, as well as instructors who know how to teach you to drive! Don't miss this opportunity to develop your skills at a brand new track, all for an affordable price, in a safe environment. F&S Photography will be on hand to capture your car on the track. Photos will be available for purchase.
BRING A GUEST
Drivers can share the fun by purchasing a pass for their guests. For $35, a guest can sit in on all the classroom lessons, take a parade lap ride around the track at lunch time, and purchase a banquet ticket for the awards ceremony on Saturday night. If you're a Viper or other high-performance car owner and want to be part of the fun, but don't want to take your car on the track, simply sign up as a guest.
Thursday-Friday DRIVER (2-days) – Early-Bird Price $595*
 Entry to Pitt Race
 Viper and GT parking in paddock
 Classroom training with Skip Thomas (mandatory)
 3 track modules each day with professional instruction
 Parade lap at lunch (Viper Days guests allowed)
 Viewing of Viper GT races
 Certificate of completion of High Performance Driving School**
 Saturday night banquet optional
* $695 after October 1st, 2015.
** Certificate may entitle you to a future discount on your insurance. Check with your carrier.
GUEST PACKAGE - $35
 Classroom training with Skip Thomas
 Viewing of Viper GT races
 Parade lap at lunch
 Saturday Night banquet optional
SATURDAY NIGHT BANQUET - $50
 Buffet style dinner in PITT Race's Banquet Hall
 Special guest speakers including Skip Thomas
 Annual awards ceremony for NARRA USGT and US Time Trial champions.
BOOK YOUR HOTEL ROOM NOW!
Reserve your room at The Marriott, 100 Cranberry Woods Dr. Cranberry Township, PA 16066. Call 724-772-3700. The hotel is approximately 25 minutes from the track. You must ask for the NARRA rate, which is $99.95.
TECH INSPECTIONS
Tech inspections are required to be completed by you or your mechanic prior to arriving at the track. If you do not turn in a signed tech inspection sheet, or your vehicle does not pass, you will not be able to run. Click to download the tech inspection form HERE.
BASIC REQUIREMENTS
Helmets (SA 2005 or newer). Motorcycle helmets are accepted if an SFI rated balaclava is worn.
Long sleeve cotton shirts
Long pants
Closed-toed shoes
The USPDE Rule book can be found HERE, and contains additional requirements along with other helpful tips to make your track experience more enjoyable.
SPONSORS
Team Tech is the manufacturer of the world's finest racing harnesses.
Hoosier Tire is world renowned in all series of motorsports racing for their high quality racing tires.
We thank them for helping to make this series possible and caring that drivers are educated and safe.
TRACK INSURANCE
Supplemental track insurance is available to all attendees from the source listed below. While this is a Driver's Education event, some insurance companies will not cover your car if it is on a track. On-track insurance is great for peace of mind, and lets you enjoy the event more knowing your car is covered.
Car Insurance for Drivers Education Days: Follow this link: OnTrack Insurance or call Steven Katz at (845) 638-0505.
MORE INFORMATION
This event is managed by the North American Road Racing Association. Please contact Lucie Yeakel at
[email protected]
or 817-829-4893 if you have any questions.
SIGN UP NOW!
This event will be held, rain or shine, hot or cold, and guaranteed to ROCK! This is a great opportunity for Viper and performance car owners to learn how to handle their cars. Sign up before Oct 1st to receive the early-bird discount pricing! The cost for the 2-day school increases $100 after that.
FAQs (Frequently Asked Questions)
Q: I've done some track events before, but would like to run PITT Race. Is there an intermediate run group?
A: Skip Thomas will assess your driving skills, and cars will be divided into two groups, beginners and more advanced drivers. Each group will be led by an experienced instructor to help show drivers the line and gradually increase the speeds. The track is 2.8 miles long, so there will be no trouble keeping the groups separated. If you are beyond these levels, you may be more interested in the Time Trial competition group on Saturday and Sunday. Please call or email us for more information regarding Time Trial.
Q: I'd like my spouse / son / daughter to attend this school. They'venever done a track event before. Is this good for first-timers?
A: Yes! This is the ideal venue for a novice track day driver. The track is safe and beginners will be closely supervised by Skip Thomas and other experienced instructors.
Q: Is there a minimum age limit?
A: No, but you must be a licensed driver to sign up as a student.
Q: Can I run one day only?
A: No, this program is designed as a two day course.
Q: Can I share my car with another driver?
A: Yes, but both drivers must pay the full amount. Both drivers will share the same run group, so you will have less on-track time by doing this.
Q: May I bring something other than a Viper?
A: Yes, the things you'll learn apply to all vehicles, so long as the car you bring is a high-performance sportscar.
Q: Do I need a rollbar for my RT/10?
A: No, as long as your head is below the sport bar with your helmet on. If it is above, you will need the top installed.
Q: Do I need a rollbar for my SRT-10 convertible?
A: No, but you must run with your top up.
Q: What's the cancellation policy?
A: You may cancel until Sept. 15th with a $100 penalty. After Sept. 15th, there is a "no cancellation policy" due to the arrangements that are made in advance with the track.
Q: When should I plan to arrive?
A: If you are coming from out of the area, it would be wise to arrive on Wednesday night to be ready for 7AM registration Thursday morning. If you live closer, you should be at the track by 7AM Thursday morning.
Q: When will we be finished on Friday?
A: 6:30PM on Friday and if you stay to do the TT (Time Trial) sessions on Saturday and Sunday, you'll be done by 5PM.
Q: I thought NARRA was a race series. Is this a race?
A: While NARRA will be racing during the weekend, this school is not a race. It's driver education with Viper Days, the pre-eminent Viper and high-performance driver education series in America. NARRA wants all drivers to be able to handle their cars safely.
Q: May I take passengers?
A: Only during the pace-car parade laps at lunch. The # of passengers is limited to the number of seatbelts in the car.
Q: What prep do I need for my car?
A: Please see the rule book for tips and the tech sheet for details on car prep. There are several articles available online for track day prep.
Q: What else should I bring?
A: A folding chair, sunscreen, a hat, water, notepad and pen, rain gear, extra change of clothes. Be prepared to spend the day at the track. A more complete list of helpful items can be found in the USPDE rules HERE.
Q: Can I use GoPro or other sports-action cameras on/in my car?
A: Yes. Please make sure they are securely attached and tethered to a fixed point on the vehicle in case they separate from the mount.
Q: Is this just an open track day? What can I expect to learn from attending this school?
A: This is not an open track day. You will learn how and why your car handles the way it does and how to control it under various circumstances. You'll learn the basics of track driving and defensive driving, by following an experienced instructor driver in a small group. You will have multiple sessions on the track each day in which to practice what you've learned. If you're good enough or experienced enough, you may compete in the Time Trial upon graduation from Viper Days. There is an additional entry fee for participation in Time Trial.