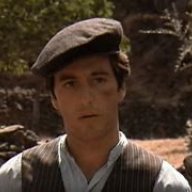 Joined

Oct 3, 2000
Posts

448
Reaction score

19
Location
Like most of you other old guys, I grew up with Craftsman tools and for the last 50 years have purchased with confidence from wherever the nearest Sears store was located. Never had a problem returning a broken socket or socket wrench and getting a free replacement under the lifetime guarantee. Well, this past weekend was a little different.

After 25 years, one of my 1/2" drive socket wrenches failed. The local Sears store where I had originally purchased it is no longer in business. So, I brought it to my local Ace Hardware store that has been selling craftsman tools ever since Sears sold the Craftsman brand to Stanley tools. That's when the stink began.

As I walk into the store, I am greeted by the store manager. The conversation goes something like this:
Manager: Hello Sir, can I help you find anything today?
Me: Yes, After 25 years, this socket wrench finally failed and I'm here to get my free replacement.
Manager: Sir, do you have your original purchase receipt?
Me: Sorry, I purchased this 25 years ago, I didn't keep the receipt.
Manager: Sir, did you purchase this tool from our store?
Me: Sorry Ma'am, your store did not exist 25 years ago and Ace Hardware did not sell Craftsman tools 25 year ago. I purchased this wrench at the Sears store located in Park Mall here in Tucson, which as you know is no longer open and Sears is bankrupt.
Manager: I'm sorry sir, but we need a receipt and proof of purchase that you bought this from our store.
Me: I'm sorry, but I am certain that is not necessary and as a merchant who sells Craftsman tools, you should be able to easily replace this tool for me and get reimbursed from Craftsman. I will take you to your tool showcase and show you where the replacement wrench is and I will quickly be on my way. All Craftsman tools come with a lifetime satisfaction guarantee.
Manager: Sir, let me check the part number of your tool in our system....Sir, this part number no longer exists, therefore I cannot replace it.
Me: Ma'am, the tool is 25 years old and I am certain that Craftsman still produces a 1/2" drive socket wrench. If you come with me, I will show it to you in your display case.
Manager: Sir, the part number on this new wrench does not match the part number on your wrench.
Me: Ma'am, I have shopped at Ace Hardware stores in Tucson for over 30 years. I am an Ace Rewards Customer and if you check your records you will probably find many thousands of dollars of purchases under my account. If for no other reason, you should help me out here as a loyal Ace customer. I really don't want to be difficult. If you are telling me that I can no longer rely on the lifetime guarantee of Craftsman tools, then I no longer have reason to purchase them anymore.

After 15 minutes of more negotiation, she was frustrated, flustered, and just wanted me out of the store. Finally, she said she would do it. I handed her my wrench that was stamped "Forged in U.S.A." and received my new replacement that has no reference to the origin on the tool itself, however the the cardboard wrapping said "Made in China".

Just thought you would like to know.