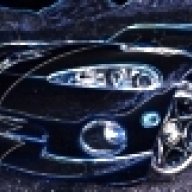 Former VCA National President
VCA Officer
Joined

May 25, 1998
Posts

3,150
Reaction score

0
Location
Anyone from AZ driving up together?
1 - The suite in the NHRA Tower is ours for Friday, Saturday and Sunday.
Lunch will be served Saturday at High Noon.
2 - For those interested in touring the Sunbelt Classic Car Museum, the tour is set for 10:00 am Friday and will take about two hours. The Sunbelt Museum and is located at 1500 Foremaster Lane, LV.
Foremaster Lane is off North Las Vegas Blvd.
Map of 1500 Foremaster Ln Las Vegas, NV by MapQuest
3 - Friday night's event at the Cannery Hotel is quite a neat deal. Start heading that way around 5-5:30. Take I-15 north to Craig Road. Go west (left turn) to Losee Road. Turn left. Go short distance to Aerojet Way, Turn Right, just behind Hotel/Casino. Vipers will be staged with the 1/4 mile of Mopars. Many food stands - might want to try a HEMI Burger.
4 - For Saturday night dinner - Tony Roma's is located at 620 E. Sahara Blvd. Dinner starts at 7:00 PM.
Map of 620 E Sahara Ave Las Vegas, NV by MapQuest