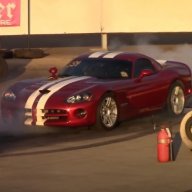 Joined

Dec 29, 2011
Posts

1,017
Reaction score

116
Location
Introduction​
The 2-3 people that follow me on Instagram (@sidepipedsnake) have figured out that I've been busy lately rebuilding the differential in my '08 Viper. There is nothing new about what I'm doing – as a matter of fact, Viper owner Bryan Cowger (a.k.a.
@cowger
) did exactly what I set out to do about 10 years ago, and he was kind enough to document his adventure here:
https://www.viperclub.org/vca/threads/my-diy-differential-gear-change.659129/
Unfortunately, as is the case with many great write-ups on various forums around the internet, his pictures no longer work (many thanks, and a hearty f*** you to Photobucket). I reached out to Bryan through the forum, and he was kind enough to email me every single one of his pictures, which was hugely helpful. It is not my intent, however, to recreate his old thread. I can do that at a later date when/if I get the time and have his permission to do so, but now is not that time.
Even after going over and over his posts and scouring the internet for hours on end sifting through the information that's out there (both good and bad), I still had so many questions to which I had no answers. I've spent the better part of the past 2 months working on this project off and on as time permitted, and I've learned so many things along the way. My intent is to share what I've learned with the broader Viper community in hopes that it will inspire other owners, much like Bryan inspired me, to tackle this job.