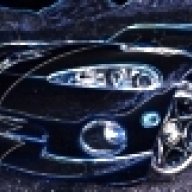 Former VCA National President
VCA Officer
Joined

May 25, 1998
Posts

3,150
Reaction score

0
Location
Tuesday, April 24th. 6:00 to 8:00 EST

( 5:00 Central ; 4:00 Mountain and 3:00 Pacific.)



Our friends from SRT will be here to talk GEN 5 ~ 2013 SRT Vipers.

Now this is your chance to chat directly with SRT employees about the new car. The engineers will be here and may bring along some friends from other departments like Design and Marketing....



As always, we encourage you to start posting questions here immediately. Our web staff will consolidate those questions into one reply before the actual chat starts and SRT will review them beforehand as well.

As in prior chats, we reserve the right to edit or delete those questions that SRT cannot answer due to company policy as well as any posts that are disrespectful to our guests.